Announcing Journeyman 2021: The Ecumenical Councils
W e are provided in the councils with a perfect framework for understanding the history of the Church. Join us for our summer Journeyman series: a concise introduction to Church history through the councils.
You can download the flyer here.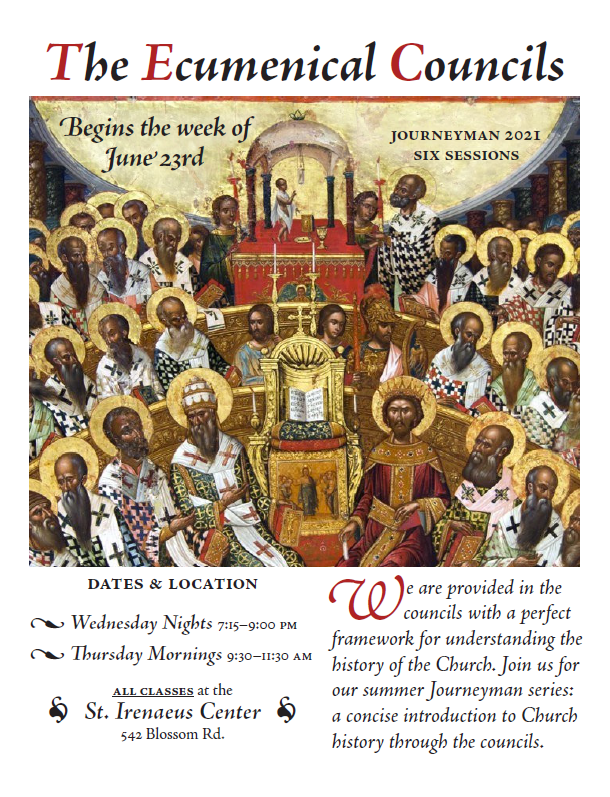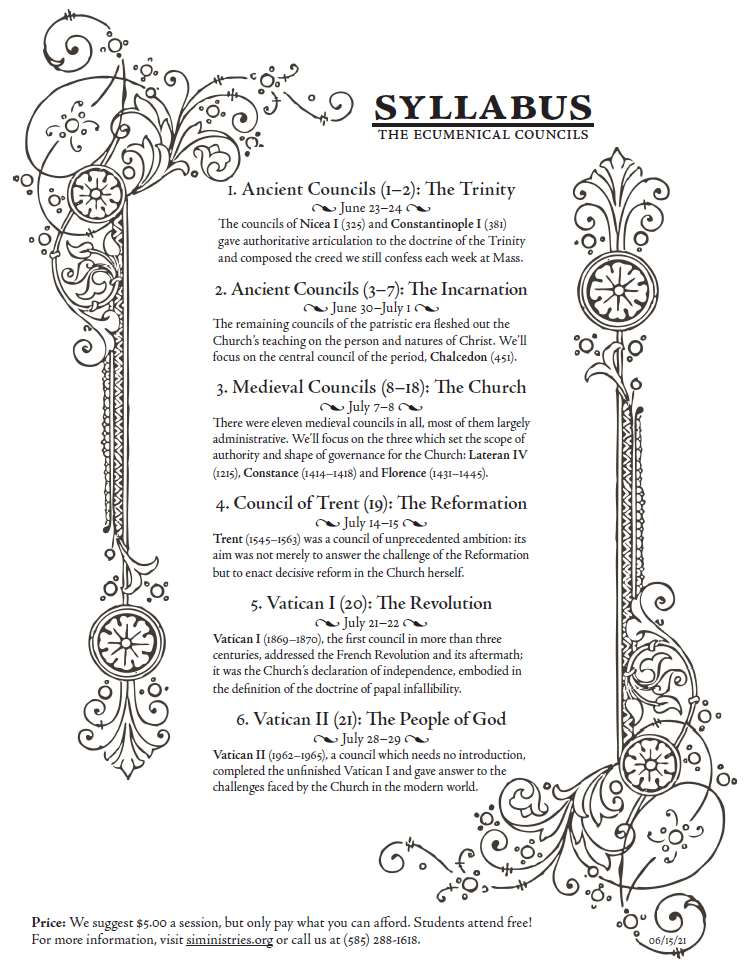 Dear friends, This week begins our Advent program, entitled "Advent Lights," a two-week study on the Immanuel Songs of Isaiah 7–12….