Spring 2023 Bible Study: The Book of Daniel
Starting the week of January 24, join us for a study on the Book of the Prophet Daniel!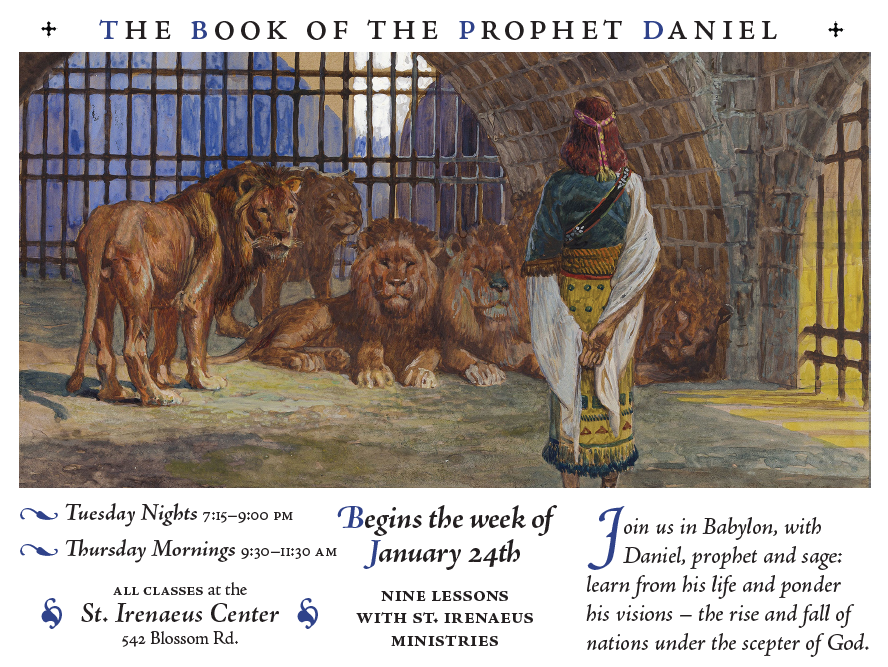 This should be an edifying – and very interesting – study on the life of Daniel in Babylon and his visions of the coming of the Messiah and the end of the world.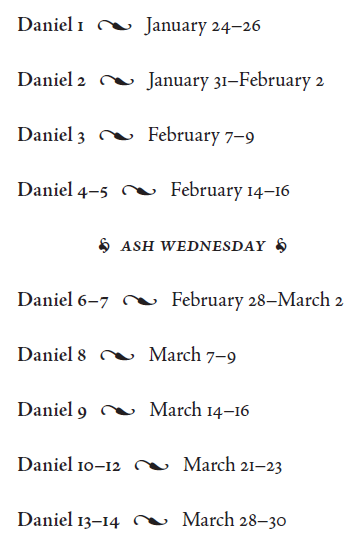 For more information, you can download our flyer here.