Announcing The Book of Acts
Join us for an in-depth, devotional study on the earliest Church. The Acts of the Apostles is the blueprint for all Christian community, and the key to discerning the Holy Spirit's working in your life.
You can download the flyer here or view the syllabus below: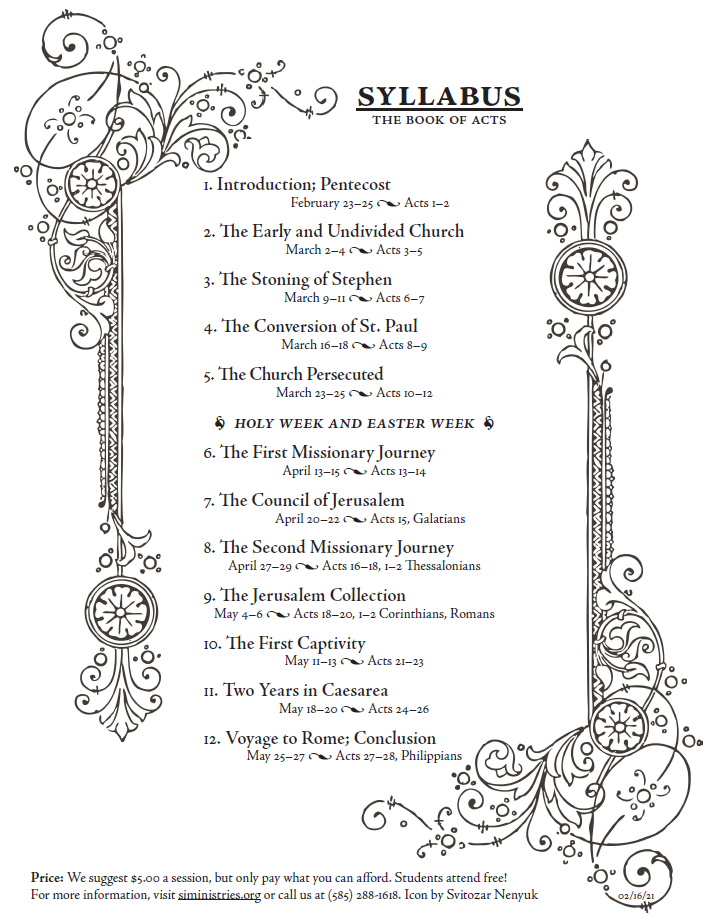 Dear friends, This week begins our Advent program, entitled "Advent Lights," a two-week study on the Immanuel Songs of Isaiah 7–12….