Fall 2022 Bible Study: 1 Corinthians
Join us for our next study on the First Letter of St. Paul to the Corinthians!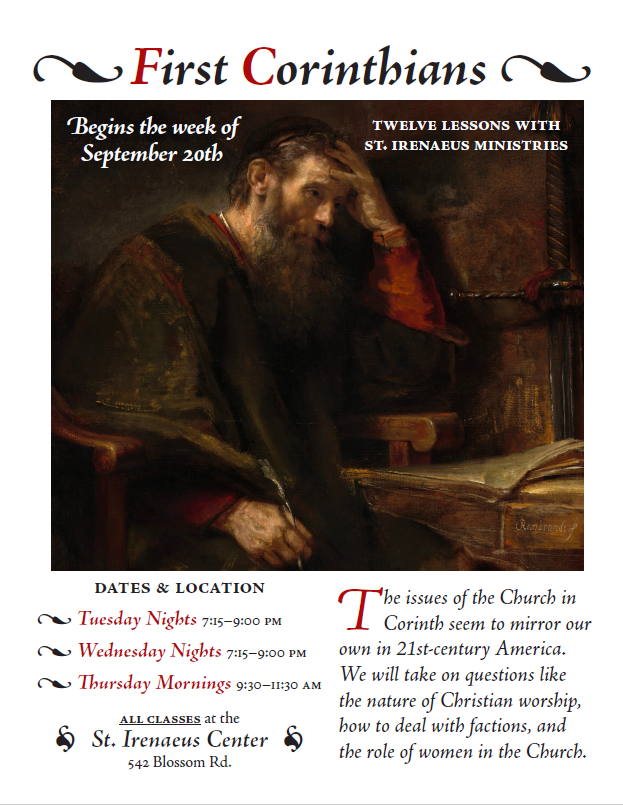 I believe this will be an important study: an opportunity to sit at the feet of St. Paul and see how this pastor of souls grappled with his most challenging congregation.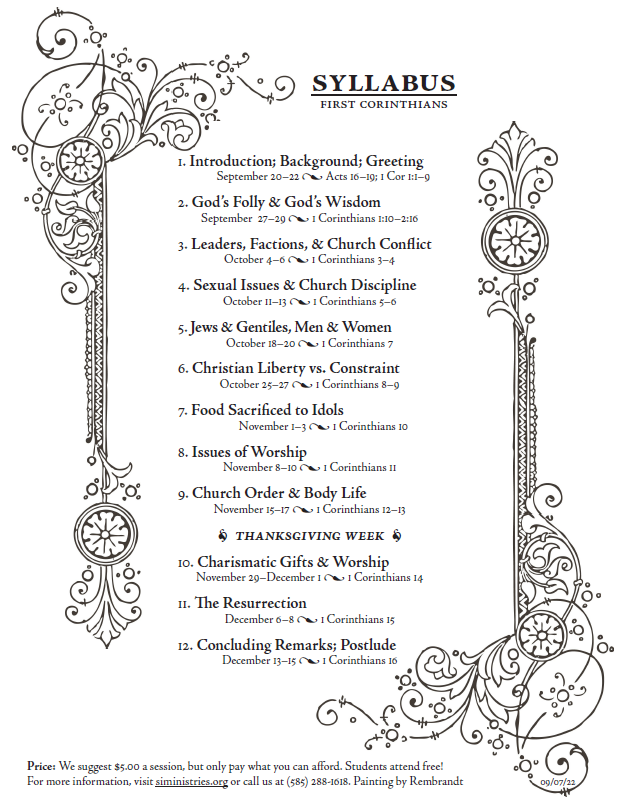 For more information, you can download our flyer here.
I'm pleased to announce our next study, four Lenten reflections on Perseverance Through Suffering, will begin the week of March 10….